Just Ask Adam
Homes that POP: A guide to color in your home
Color adds drama, presence, and so much more to home decor. Colors spark an emotional response, so use color to your advantage and be aware of how your home affects your guests. Looking for the perfect accent color? This is a great article from Houzz on how to pick the perfect color. Don't forget your color wheel for complementary colors!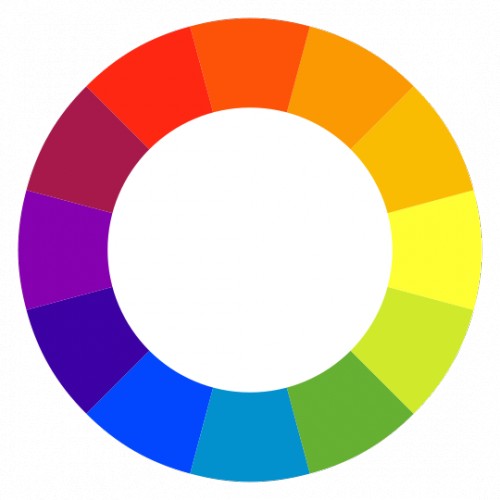 By Paul Anater Lancaster – See more Home Design Photos
Here is a guide around the rainbow on how colors influence emotions:
Red:
Red is a passion stimulant. The hot hue represents romance, passion, and fire and is known to raise heart rates! This blood-pumping color is great to raise excitement and makes a strong first impression.
Where you should put it: a common area room, like a dining or living room.
Orange:
Orange = energy. According to Freshome:
"In ancient cultures, orange was believed to heal the lungs and increase energy levels."
Where you should put it: in the gym! It's a great energy booster for your fitness routine.
Yellow:
 Yellow represents sunshine! It's always nice to bring the joy and warmth of the outside into your home. A yellow accent can energize any room and is best in doses. A total room of yellow could actually have the opposite of a cheery affect.
Where to put it: kitchen, entryways, bathrooms.
Green:
Green encompasses the best of yellow and blue combined. The calming presence of blue, and the joyous cheer of yellow creates a refreshingly restful color.
Where you should put it: everywhere!
Blue:
Blue is known as a calming, relaxing hue that actually reduces blood pressure. Use blues in rooms with an abundance of natural light mixes the warmth of the outdoors with the chilly blue coloring. Be cautious of deep blues, that can evoke sadness.
Where you should put it: in the bedroom – blue will encourage relaxation and help you get a better night's sleep!
 Color is a powerful tool in home decor. All of these colors can be used as accents, accessories, or envelope a room with greatness if used properly. If you have questions about color, consulting an interior designer can be a helpful step. Don't be afraid to add some color to your home!